Showcase your mock-ups beautifully and super easy
Create high resolution mock-ups, personalise, export and use everywhere.
When you're in the business of creating digital products or content, you want to present it perfectly to your clients and prospects; from a website or web application, to an advertisement or any other type of online content.
However, making great visuals always takes up too much time, they don't look as good as you wanted or requires you to get a designer. Well, not anymore..
Just type or paste any live URL
Create a beautiful mockup by loading any live web project.
Present your new website, highlight a feature of your SaaS or even showcase your InVision-project or Facebook and Instagram Ads with their preview URL.
I can do that!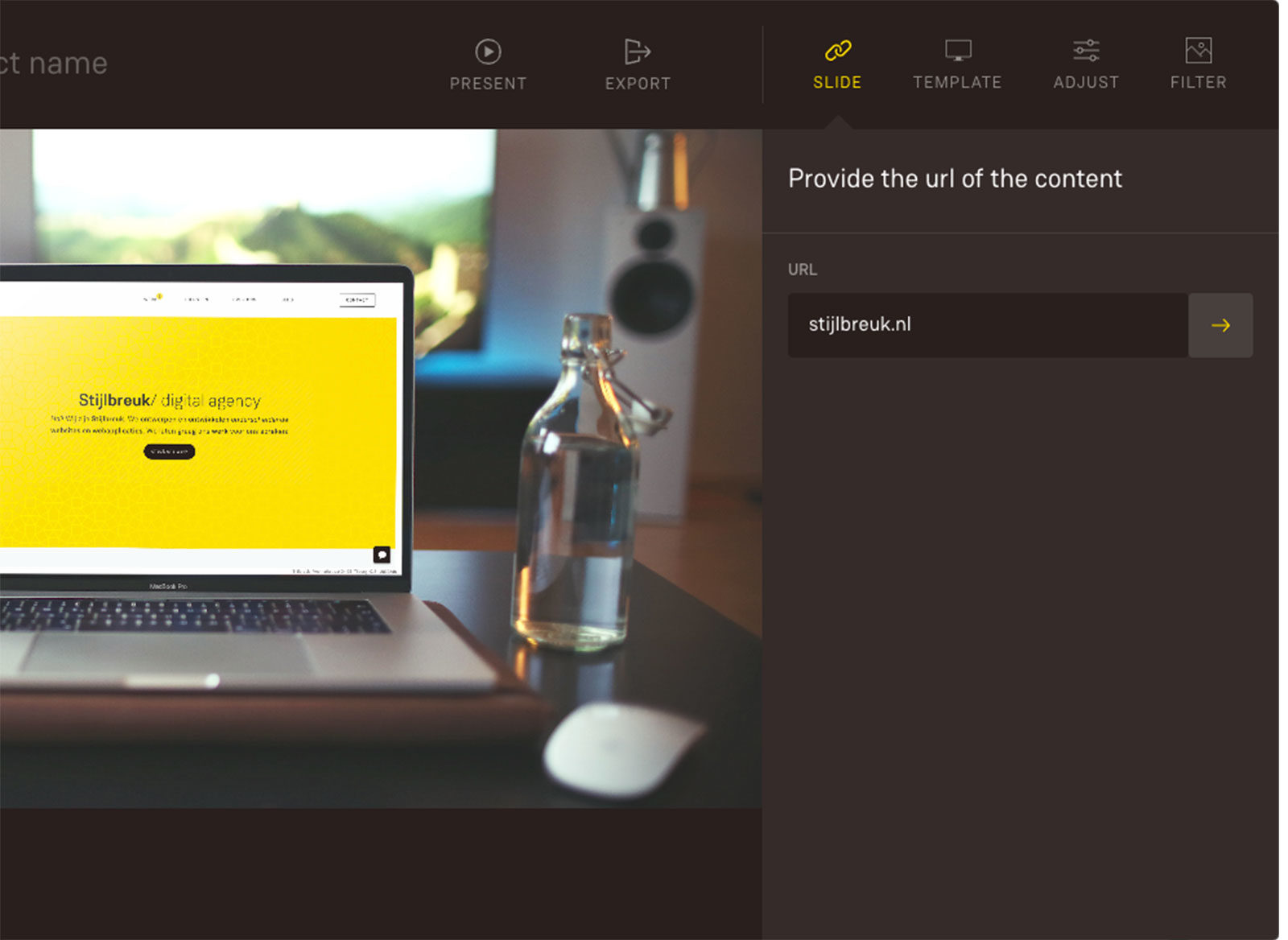 Choose a desktop, tablet or mobile template
Hamok offers a wide array of templates of different types of devices. The web project stays responsive and interactive, so you can scroll to a detail of the page you want to display in the mock-up.
Some templates have a transparent background so you can add your own, some are incorporated in a scene.
Let's go!
Personalise your mock-up
Set a background color or a background image. Make the image fit with the background using blending modes and blur options. Powerful options to easily personalise a mock-up to any brand.
You had me at blend mode
Export in high resolution and use everywhere
Export your mock-up to full-hd or 4k images and use them everywhere to personalise your keynotes, quotes, documents or on the web.
The ease of use will make you put a mock-up in anything.
I like 4k and I cannot lie
Start using Hamok for free during our beta period.